About MeasuringWorth
The mission of this site is to make available to the public the highest quality and most reliable historical data on important economic aggregates, with particular emphasis on nominal measures.
The data have been created using the highest standards of the fields of economics and history, and they are rigorously refereed by the most distinguished researchers in the fields. Beginning with the United States and United Kingdom and following with Japan and China, we will continue to add series from other countries using the same high standard.
The emphasis on nominal measures distinguishes this site. This attention is important because to comprehend a past transaction or asset, one must begin with the contemporary value of the item. . To make this valuation meaningful, it must be measured against the value of the appropriate economic indicator in that year. To understand the valuation from another year's perspective, one must carry that measure forward against the changing value of the indicator.
MeasuringWorth is funded by a grant to the University of Illinois at Chicago from the Donald & Barrie Selesko Foundation and by gifts from users.
Founders of MeasuringWorth
Lawrence H. Officer
Director of Research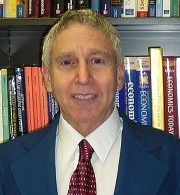 Lawrence H. Officer, cofounder and Director of Research of MeasuringWorth, is Professor of Economics at University of Illinois at Chicago. His specialties are monetary history and international economics. He is the author or editor of 14 books, and has published over 50 articles in journals, 65 book reviews, and numerous book chapters and website contributions.
Professor Officer has served as Interim Dean and Associate Dean in the College of Business Administration at his university, and also as consultant to national and international organizations.
He resides in Glencoe, Illinois, and enjoys classic films.
Samuel H. Williamson
President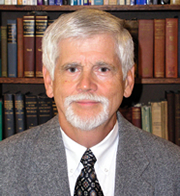 Samuel H. Williamson, cofounder and president of MeasuringWorth, is Research Professor of Economics at University of Illinois at Chicago and Professor of Economics, Emeritus, from Miami University.

His specialties are economic history, pensions and the economics of Social Security. He has published over a dozen articles in journals such as The American Economic Review and The Journal of Economic History, as well as book chapters and reviews. View his vita.
In 1983 he was the cofounder of The Cliometric Society and served as its executive director for sixteen years. He also created EH.Net, the economic history services website, in 1996, and was its executive director until 2003.
Professor Williamson divides his time between Chicago and Northern Michigan and enjoys sailing.
Over the last seven years the two of us have carried out research on alternative ways to compare the relative worth of things. During that time we developed several "calculators" on the web site EH.Net. In the summer of 2006 we started this site dedicated exclusively to exploring the question of how to measure worth. We continue to add to it and hope that our essay Measures of Worth and the User Guide are of help.
Our own money has financed all the calculators and data sets on this site. If you would like to support our work, please make a contribution so we can continue this valuable endeavor. If you are interested in becoming our sponsor, please contact one of us.
Board of Advisors
Jeremy Atack, Vanderbilt University
Stephen Broadberry, London School of Economics
Louis Cain, Loyola University Chicago
Greg Clark, University of California, Davis
Lee Craig, North Carolina State University
Price Fishback, University of Arizona
C. Knick Harley, University of Oxford
Deirdre McCloskey, University of Illinois
Joel Mokyr, Northwestern University
Larry Neal, University of Illinois
Leandro Prados de la Escosura, Universidad Carlos III
Richard Sutch, University of California, Riverside
Richard Sylla, New York University
Robert Whaples, Wake Forest University
Jeffrey Williamson, Harvard University
Gavin Wright, Stanford University
Our Staff
Dan DeGreef - System Operator and Web Master
Anuj Gangopadhyaya - Research Assistant